€ 32,75
Excl. BTW: € 27,07
Beschikbaarheid:

Model:

OWCDIYIMACGEN

Spaarpunten:

24

Merk:
Omschrijving
OWC
General Servicing Kit


For All 21.5" Apple iMac 2012 and later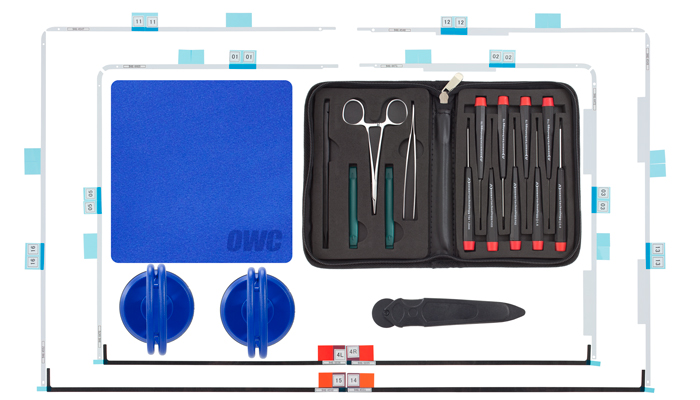 Note: For 2012 and later models, before attempting to perform this installation, please watch the OWC Install Video in its entirety to determine your ability to perform this complex upgrade. OWC assumes no responsibility for damage that may occur during the install. Technical support for this DIY product consists only of the OWC Install Video.
Have OWC Upgrade Your iMac
While OWC encourages the DIY philosophy, this is a very difficult upgrade that requires advanced skills. If you are not fully confident in your ability to upgrade the drive in your 2012 or later iMac after watching the OWC Install Video.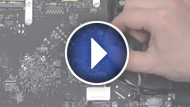 Note: This video refers to the 21.5" iMac model only. Although the 27" opens in a very similar way, this is only for reference and to help in understanding the difficultly of the disassembly required for accessing the hard drive.
Professional installation is highly recommended for 2012 and later models.
This kit is compatible with...
(1) NewerTech 14-Piece Toolkit
(2) OWC 2-1/4" Suction Cup
(1) OWC Blue Microfiber Screen Cleaning Cloth
(1) OWC Screen Removal Tool
(1) 27" iMac Adhesive tape set for proper display resealing
(1) 21.5" iMac Adhesive tape set for proper display resealing
NOTE: This kit contains consumable and/or one time use components and therefore is not covered by any warranty. If you have any concerns about your ability to perform the upgrade, you can return the unopened kit for a refund.
Beoordelingen (0)
Beoordeel
Note: HTML-code wordt niet vertaald!
Verder
SEAGULLADVIES
Ons motto: De toegevoegde waarde zit 'm in de benadering. We zijn een webshop. Dat betekent dat je via de website een bestelling plaatst en wij die zo snel mogelijk bij je afleveren. Liefst binnen 24 uur, mits alles op voorraad is. Maar, we zijn meer dan een webshop; service en verkoop via mail of de telefoon vinden wij minstens net zo belangrijk. Wij willen graag dat je een goed gevoel overhoudt als je bij ons hebt gewinkeld. En zoniet, laat het ons dan weten. Op bestelling leveren we wel de nieuwste AppleMacIntosh computers en verdere Apple hard- en software en de toebehoren hiervoor. Het advies, de ondersteuning en de service maakt ons uniek.
Neem contact op
0031641771085

seagull@apple4you.nl

seagulladvies