€ 13,00
Excl. BTW: € 10,74
Beschikbaarheid:

Model:

CBLUSBL05MW

Spaarpunten:

10

Merk:
Omschrijving
NewerTech
0.5M Lightning Cables - Snow White
Don't just get any Lightning cable, get the premium high-quality lightning cable that's built tough, built to last, and built for life's travels. This NewerTech Lighting cable is perfect to charge and sync any Lighting port equipped iPad, iPhone, or iPod.
With it's affordable price you can pick up a few cables for use when you're at work, at play, or on the road, and with various sizes available you can get a Lightning cable that's the right length for you.
Built to Last
Heavy gauge conductors, high-quality connectors, and a nylon braided jacket ensure top performance, durability, and a long life. It's "right size" connector design provides case-friendly ease-of-use so you don't have to fuss with removing your device's case when charging.
High-Quality Cable, High-Quality Warranty
A cable of this quality deserves to come backed with a great warranty, and it gets precisely that. This NewerTech premium Lightning cable comes backed by a whopping 5 Year NewerTech Warranty.

Manufacturer Part Number
Color
Length
Usage
Use with Apple iPhone, iPad, and iPod models equipped with a Lightning connector for charging and syncing.
Warranty
5 Year NewerTech Product Limited Warranty
The NewerTech Lightning Cables are compatible with...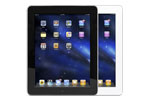 iPad 4th Generation
(October, 2012)
Model ID:
A1458, A1459, A1460
16GB, 32GB, 64GB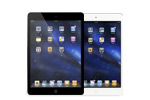 iPad mini
(October, 2012)
Model ID:
A1432, A1454, A1455
16GB, 32GB, 64GB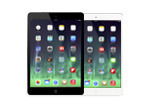 iPad mini (Retina Display)
(October, 2013)
16GB, 32GB, 64GB, 128GB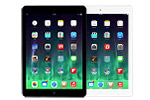 iPad Air
(October, 2013)
16GB, 32GB, 64GB, 128GB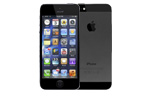 iPhone 5/5S
(September 2012, 2013 & 2014)
16GB, 32GB, 64GB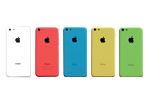 iPhone 5C
(September 2013 & 2014)
8GB, 16GB, 32GB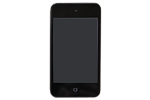 iPod touch 5th Gen
(September, 2012)
16GB, 32GB, 64GB
Beoordelingen (0)
Beoordeel
Note: HTML-code wordt niet vertaald!
Verder