€ 101,16
Excl. BTW: € 83,60
Beschikbaarheid:

Model:

NWTBAP13MBPR74I

Spaarpunten:

74

Merk:
Omschrijving
NewerTech
74W NuPower


Battery Replacement Kit
Mac
13" MacBook Pro Retina late 2012 to early 2013
Restore your laptop's battery life
Yes, it's possible! OWC helps put the power in your hands.
Ready to take on the removal and replacement of your glued on OEM battery in your 2012-2015 MacBook Pro Retina notebook? This complete DIY tool kit from OWC will help you do just that.

Includes a high-quality, model-specific battery; comprehensive, model-specific video guidance and award-winning OWC customer support; plus all the tools necessary to get the job done. Everything has been tested for usability and reliability, including the adhesive remover you'll need to lift the OEM battery from its secured position.
Professional Installation Highly Recommended
While this upgrade kit itself should not void your warranty, the installation process is very complex and thus it is recommended to be performed by a trained professional. OWC assumes no responsibility for damage that may occur during the install.

IMPORTANT: No Safety removal tools and adhesive remover included
Product Specifications:
NewerTech Part Number
Apple Equivalent P/N
Capacity
Battery Technology
RoHS Compliance
Certifications
Manufacturer provided specifications for Newer Technology p/n BAP13MBPR74I
This product is compatible with...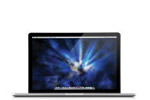 MacBook Pro (13-inch Retina Display 2013)
(February, 2013)
2.6GHz, 3.0GHz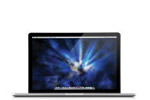 MacBook Pro (13-inch Retina Display 2012)
(October, 2012)
2.5GHz, 2.9GHz
NewerTech NuPower Battery
Screwdrivers
Beoordelingen (0)
Beoordeel
Note: HTML-code wordt niet vertaald!
Verder