€ 104,93
Excl. BTW: € 86,72
Beschikbaarheid:

Model:

NWT BAP13MBU65V

Spaarpunten:

81

Merk:
Omschrijving
65 Watt-Hour
NewerTech
Nu

Power
Battery
For MacBook Pro 13" 2009-Current Models
Power, reliability and quality from the leading name
in Mac performance upgrades since 1984!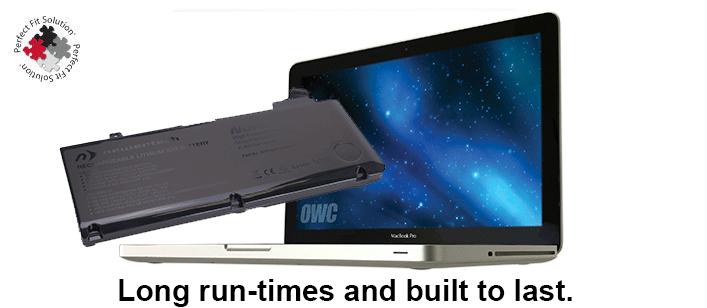 Not only do NewerTech batteries provide long run-times - they're also built to last.
A Perfect Fit Solution
NuPower batteries are engineered to perfectly complement the fit and finish of your Mac notebook as well as offer full compatibility with applicable OEM sleep and power reduction modes.
Powerful and Responsible
NuPower battery upgrade solutions are environmentally responsible and feature RoHS certification to be free of lead, mercury, cadmium, PBBs, and PBDE. We also offer a comprehensive recycling program for your old battery, as well as an industry-leading 1 Year NewerTech Laptop Battery Limited Warranty.
Newer Makes Your Mac Better Than New!
When high-performance, quality, and longevity are your battery upgrade criteria, NuPower is your answer. NuPower batteries are designed to meet and exceed factory specifications, so now you can listen to more music, watch more videos, and get more work done between recharges. To ensure your confidence and satisfaction, these highest-quality batteries are backed by free, award-winning US-based support and a one-year, 48-hour or less turnaround warranty.
OWC's Step-by-Step Install Videos
Be sure to get the right battery for your laptop!
This NewerTech
Nu

Power
battery is compatible with...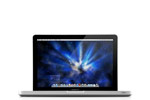 ONLY FOR
MacBook Pro 13" 2009-Current
Model ID / Info:
MacBookPro5,5 | 2.26GHz, 2.53GHz
MacBookPro7,1 | 2.4GHz, 2.66GHz
MacBookPro8,1 | 2.3GHz, 2.4GHz, 2.7GHz, 2.8GHz
MacBookPro9,2 | 2.5GHz, 2.9GHz
Computer Screen Resolution:
Find your Mac's Screen Resolution
Known Apple equivalent replacement part numbers: A1322
Battery
Product Manual
Phillips Screwdriver
Tri-lobe Screwdriver (Triwing)
Beoordelingen (0)
Beoordeel
Note: HTML-code wordt niet vertaald!
Verder